Kritisch Lezen/ Critical Reading online. Ideeën & Inspiration for Education
Kritisch Lezen/ Critical Reading online. Ideeën & Inspiration for Education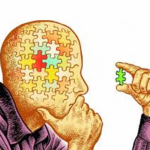 English follows Dutch Kritisch kunnen lezen is in de digitale informatiewereld urgent. De betrouwbaarheid van informatie ligt onder vuur door de overdaad van ongecontroleerde informatie. Ook de toename van en het geloof in nepnieuws (Trump, oorlog Oekraïne) en de nieuwe technische mogelijkheden (deep fake, gemanipuleerde video's en foto's) maakt kunnen beoordelen van informatie urgenter en ingewikkelder. En het vertrouwen in waarheid en feiten ligt onder vuur. Er is sprake van waarheidsverval. Onderwijs moet en kan hier meer aandacht aan besteden.
Ik ben gestart met een lijstje met inspirerende bronnen voor het onderwijs (Nederlands en Engelse). Het wordt steeds aangevuld.  Commentaar is welkom
Binnenkort publiceer ik drie  nieuwe teksten over kritisch lezen online op het Handboek Didactiek Nederlands.
---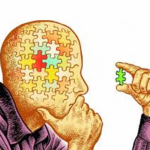 Being able to read critically is urgent in the digital information world. The reliability of information is under attack due to the overload of unverified information.
Also, the rise of and belief in fake news (Trump, war Ukraine) and new technical possibilities (deep fake, manipulated videos and photos) makes being able to assess information more urgent and complicated. And trust in truth and facts is under attack. There is truth decay.
Education should and can pay more attention to this.
I started with a list of inspiring resources for education in English and Dutch. It is updated regularly. Comments are welcome